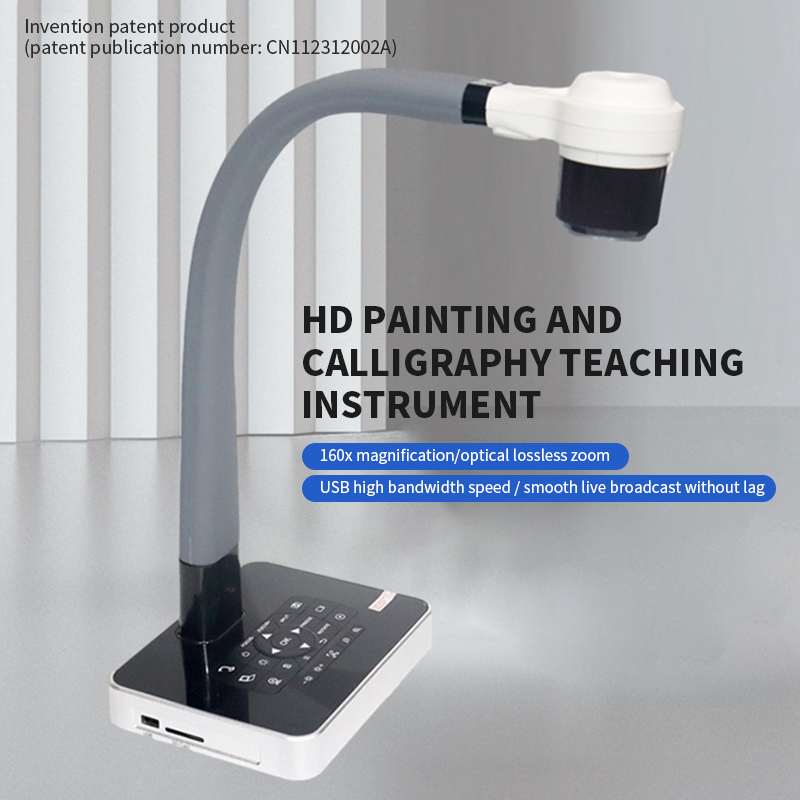 The built-in new high-speed video processor chip of Huawei HiSilicon optimizes the corresponding picture effect, highlights the text of the test questions, restores the bright colors of the picture, and ensures the smooth display of the picture, and only needs to insert the SD card to record video and video at the same time. Audio, no computer operation required. 30 frames per second, 1920×1080p high-definition recording, can record the video of class teaching for students all the time, which is convenient for them to review after class, and the audio and video are synchronized!
When I teach, I always show calligraphy from multiple angles. The lens of this smart teaching instrument can be rotated 0-90°. Shooting of the active scene before and after is flexible and changeable. At the same time, using the optical zoom lossless magnification technology of the SLR camera, a hard pen calligraphy field character grid can be enlarged and displayed on the TV full screen, which is more convenient for teaching!
Of course, this intelligent teaching instrument can also annotate students' homework. Just insert the mouse to mark the homework. It also comes with a thoughtful electronic version, which is suitable for teachers to annotate homework, explain test paper homework, etc. Different teaching scenarios, very practical!
The built-in LCD screen allows teachers to easily teach without looking back at the computer screen when teaching, which greatly improves the quality of teaching!
In order to promote diversified teaching and promote the transformation of teaching results, Zhihuiguang flagship store has been focusing on developing more simple and easy-to-use multimedia teaching terminals that are helpful to teaching. Whether it is on-site teaching or recording courses, this smart national invention patent product (patent publication number: CN112312002A) is a teaching instrument with high cost performance. It is the first choice for calligraphy and painting teaching industry. Come and try it!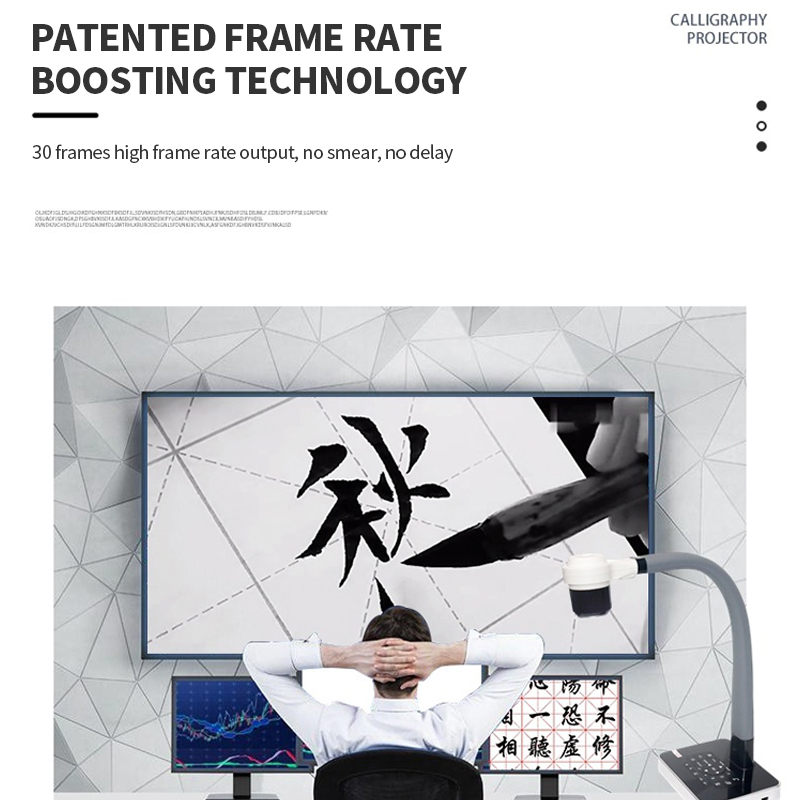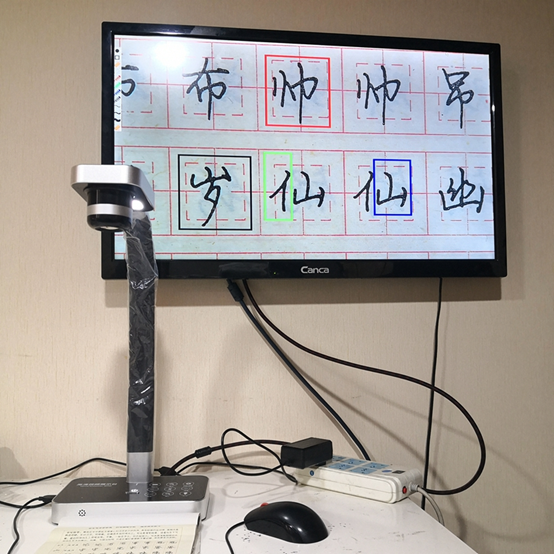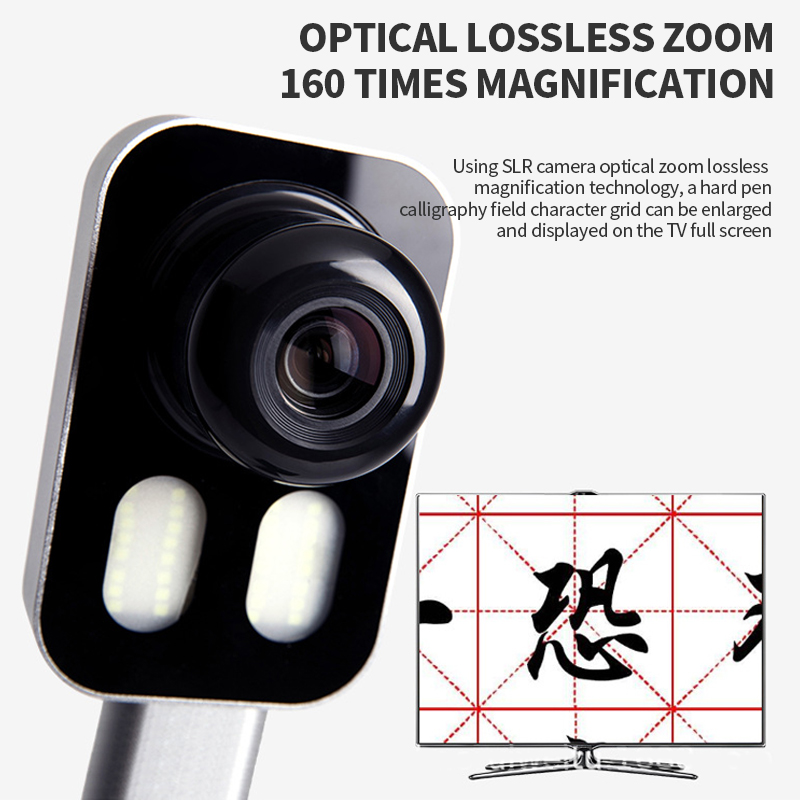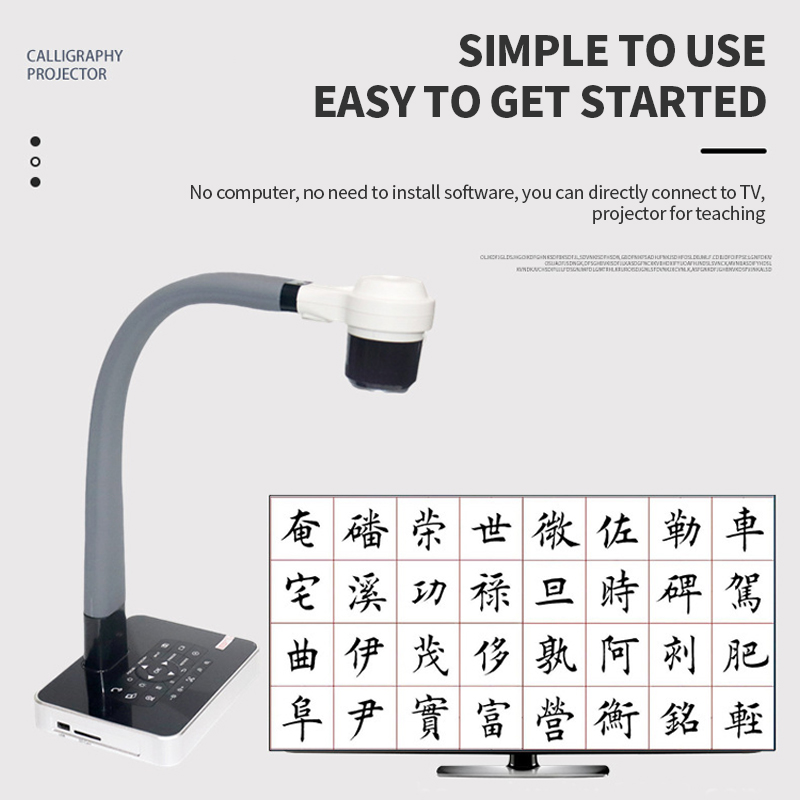 With the development of science and technology, the development of education has also incorporated a large number of new technologies. Today I will introduce to you an optical intelligent teaching instrument. Whether it is teaching calligraphy or painting, as long as you have this intelligent teaching instrument, the course will change instantly. easy and efficient.
The most satisfying thing about this intelligent teaching instrument is its high-definition picture quality. Students can clearly see every detail of writing calligraphy during teaching, and the teaching efficiency is higher. 4K real pixels are equipped with smart sensors, with 16X optical zoom and high-definition camera, so you can see the subtle details clearly.
When I teach students, I usually use this smart teaching device to connect to a large-screen TV or a projector, so that the students can see the details of the calligraphy process more clearly. There has never been a delay in teaching with this intelligent teaching instrument. Its picture is very smooth, and students can study comfortably without any extra smear.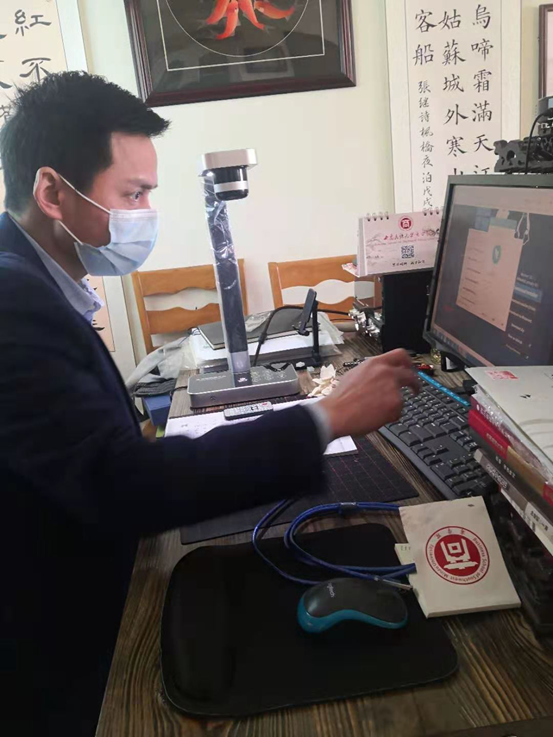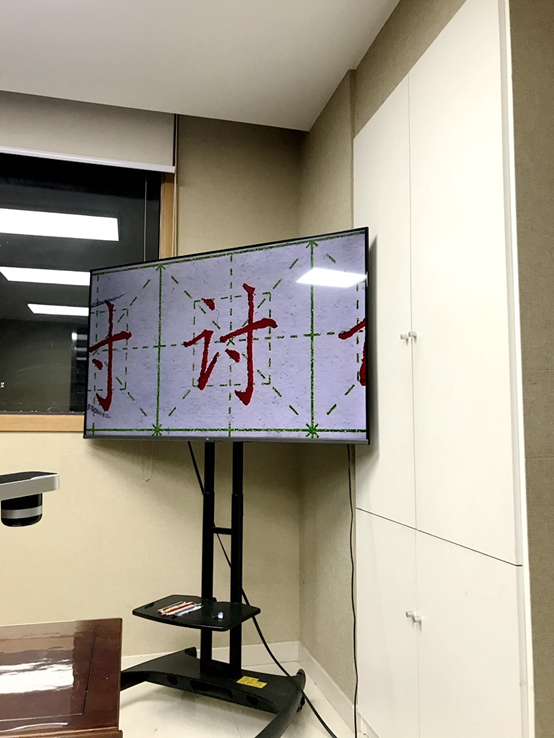 Chengdu Guohao Technology Co., Ltd. was established in 2015. It is a high-tech enterprise founded by former executives of Fortune 500 companies in China. The company focuses on the R&D and marketing of audio and video products for office teaching. The core R&D team has more than 10 years of experience in audio and video product development. The company has a number of software copyrights and is applying for an invention patent (published, publication number: CN112312002A).
The company's current products are concentrated in the fields of education and intelligent office, and it has successively launched a variety of office projectors and video booth products. In particular, the company's recently launched series of teaching video booths have the advantages of high-definition display, lossless magnification, no smear and no delay, synchronous micro-class recording, multi-platform online class live broadcast, etc., which are favored and widely used by the majority of calligraphy and painting training institutions. It has become a unified configuration teaching equipment for many calligraphy training schools and affiliated branch schools.
The company has always adhered to the business development concept of "sincere and trustworthy, professional and diligent", providing perfect, high-quality and convenient office audio-visual products and services for corporate customers and individual customers in China and even the Asia-Pacific region, and striving to be the industry leader in audio-visual products for audio-visual education.
Jun Mei
2488427092@qq.com
plum.jun@gmail.com
Disclaimer: This article is reproduced from other media. The purpose of reprinting is to convey more information. It does not mean that this website agrees with its views and is responsible for its authenticity, and does not bear any legal responsibility. All resources on this site are collected on the Internet. The purpose of sharing is for everyone's learning and reference only. If there is copyright or intellectual property infringement, please leave us a message.